Who we are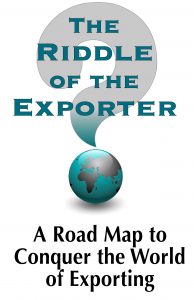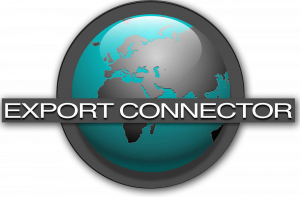 The goal of Export Connector™ and The Riddle of the Exporter™ is to help entrepreneurs and small business expand their business through exporting.  How do we this?  By teaching export processes and offering expert connections.
The Riddle of the Exporter™ 8 Step Process teaches new exporters, consultants and business employees this complex topic in an easy to understand and repeatable process.
Export Connector, offers expansion services from beginner to pro by offering export plans and connections with key service providers in legal, logistics and financial sectors.
---
Elyse Eriksson
Meet Elyse Eriksson, author of The Riddle of the Exporter™ Training Program and Workbook, personality behind BettySue ExportQueen, export coach and public speaker.
Elyse is one of the most impressive and sought-after export business development trainers in the U.S., Guam and Puerto Rico.  Known for her unmatched track record of delivering successful training with high energy, she channels her passionate desire to change the world for the better through her unique training methods,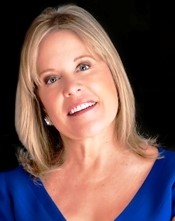 collectively named The Riddle of the Exporter™.
Elyse has served on the board of the North Texas District Export Council, Scandinavian American Economic Development Alliance and Organization of Women in International Trade – DFW.  In 2011, she was selected as one of the 250 finalists in the British Airways Face of Opportunity contest and traveled to events in New York, London and Prague, courtesy of British Airways.  Elyse has served as a project manager in global oriented ventures for organizations such as The Bush Institute and the International Trade Administration/U.S. Commercial Service.
As a lifelong entrepreneur, Elyse Eriksson has explored a wide variety of business ventures.  Early in her career, Ms. Eriksson owned two manufacturing companies specializing in cement-based products.  She developed all aspects of the business from start up to sales and operations, including importing and exporting.  As the Director of International Training and Business Management Counselor at the International Trade Center Small Business Development Center in Dallas, TX, she obtained the designation of Certified Global Business Professional (CGBP).  She is also a licensed insurance agent offering export credit insurance.  Ms. Eriksson received a B.S. in Design from the University of Texas, Austin, a Masters in Civic Affairs and an M.B.A. in International Management from the University of Dallas in Irving.
---
BettySue Export Queen

Elyse Eriksson has trained many people, and somewhere along the way, BettySue became her training alter ego.  So, who is BettySue and why is she important?  Meet BettySue, Export Queen and small business owner, along with her husband EarnieEarl, from Cactus, Texas.  In Texas everyone has two first names.  Stay here long enough and we'll give you one!  She is known for her Texas-style big hair and sparkle.  You will know she is in the room when you hear, "BettySue is my name and exporting is my game".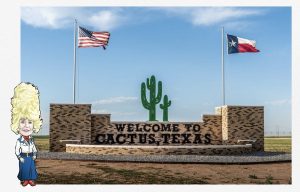 While BettySue is from Cactus, Texas, she could be from Toad Suck, Arkansas, Bullfrog, Utah or Egg Harbor, Wisconsin.  She represents the best of small town, small business, using common sense backed by hard work.  Many of her products have been exported around the world including her Rattlesnake Olive Oil and Texas Tongue Torch Sauce, along with her newest item, BettySue's Rhinestone Studded Night Vision Goggles for fashionista hunters.  She is certain that exporting can change your business just like it did hers.
BettySue, Export Queen, loves exporting and has been speaking about the joys of exporting to just about anyone who will listen.  She does this by sharing The Riddle of the Exporter™, the 8 Step exporting process workbook in seminars.  Fun is her middle name and she creates fun even while sharing serious information.
---
Export Connector team
It takes a team to export and our resources and connections allow you to expand globally with confidence.  Our connections include:
Market research specialists
International contract lawyers
Intellectual property specialists
Freight forwarders
Country specialists
Export compliance specialists
International bankers and finance specialists